Pembroke High School Weekly Update

Weekly Update
November 9, 2018
THIS WEEK'S TOP STORIES
Report Cards will be distributed on Friday, November 9th
MCAS
MCAS retakes will take place on Tuesday, November 13th for ELA Read 3.  On Wednesday and Thursday, November 14th and 15th, MCAS retakes for Math I & II will take place.
Godspell
The Pembroke High School Thespian Troupe #7127 is proud to present Godspell, (2012 Revised Version) on November 8 and 9 at 7:00 PM and November 10 at 2:00 PM in the Randall Auditorium of Pembroke High School.
Godspell was the first major musical theatre offering from three-time Grammy and Academy Award winner, Stephen Schwartz (Wicked, Pippin, Children of Eden); and it took the world by storm. Led by the international hit, "Day by Day," Godspell features a parade of beloved songs, including "Prepare Ye the Way of the Lord," "Learn Your Lessons Well," "All for the Best," "All Good Gifts," "Turn Back, O Man" and "By My Side."
 Tickets are $10.00 for students and senior citizens and $15.00 for adults. There are a limited number of priority seating tickets at $20.00 each (available for each performance. Priority ticket seating is a half hour prior to curtain. Tickets can be reserved (Will Call) by calling 781-293-9281 X2128 or purchased at PHS during school lunches, 11:04 AM – 12:24 PM, the week of November 5th – 8th in the main lobby outside the cafeteria.
Flag Football
On Wednesday, November 14th from 6-8:00 PM, the Pembroke Titans will be taking on the Silver Lake Lakers in flag football out on the turf. There is an admission of either one toy or $5, and both the toys and the money will be donated to Toys for Tots. Additionally, Mr. Talbot and Mrs. Gill (the principal at Silver Lake), have agreed to a friendly wager for the game. If the Titans collect more money and toys than Silver Lake, Mrs. Gill will have to wear Titan gear to school for a day. If the Lakers win, Mr. Talbot will wear Lakers gear to school for a day. Please consider attending this event and helping the Titans win their bet!
---
Winter 2018-2019 Sports Night
Tuesday, November 13, 2018
6:30 PM
PHS Auditorium
This is a mandatory informational night for all PHS and PCMS student-athletes wishing to play a winter sport.
The following sports are offered:
PHS- Boys and Girls Basketball, Boys and Girls Hockey, Boys and Girls Indoor Track, Boys and Girls Swimming, Cheerleading, Gymnastics, and Wrestling
PCMS-Boys and Girls Basketball, Girls Ice Hockey (on PHS Varsity team- 8th-grade girls only)
Online Registration:
Winter sports registration is listed in school office pro under WINTER SPORTS  

From there you can choose your child's sport and fill out all of the required documentation.  

The link is available on the PHS Athletics website.

Registration deadline:

Thursday, November 15th
Physicals
All athletes must have an up to date copy of their physical on file with the athletic office.  Physicals are good for 13 months from the date of the exam.
2018-2019 Athletic User Fee:
Please note the user fee has increased for the 2018-2019 school year.
Pay a one-time per year user fee:
For football, girls ice hockey or boys ice hockey $275 for an individual

For all other sports $225 for an individual

The family cap is $385 which includes PCMS sports
User fee checks must be given to the athletic office and checks be made payable to Pembroke Public Schools. Your telephone number must be on the check, along with your son or daughter's name and sport.  
The user fee is due to the athletics office by Monday, November 19th November 21st
Impact Testing
All PCMS, Freshmen & Juniors are required to take impact tests.

Sports that require impact testing are B/G Ice hockey, B/G Basketball (PHS & PCMS), Wrestling, Gymnastics, Cheerleading.
Testing dates are as follows:              
B/G Basketball: 11/13 - 2:30 PHS History Computer Lab  

Cheer, Wrestling, Gymnastics: 11/14 - 2:30 PHS History Computer Lab         

B/G Ice Hockey:  11/15 - 2:30 PHS PHS History Computer Lab  

8th-grade girls hockey 11/20- 2:10 PCMS Mr. Zopatti's Room

PCMS Girls Basketball: 12/3 - 2:10 PCMS Mr. Zopatti's Room

PCMS Boys Basketball: 12/4 - 2:10 PCMS Mr. Zopatti's Room
---

 Day Rotation Schedule
Monday - 11/12 - NO SCHOOL - VETERAN'S DAY
Tuesday - 11/13 -   Day 1
Wednesday - 11/14 -  Day 7
Thursday - 11/15 - Day 6
Friday - 11/16  - Day 5 
---
PTO Meeting Dates:
December 3
January 7
February 4
March 4
April 8
May 13
All meetings will take place at 7 PM in the PHS Library.
---
Refer to the website calendar for updates! 
---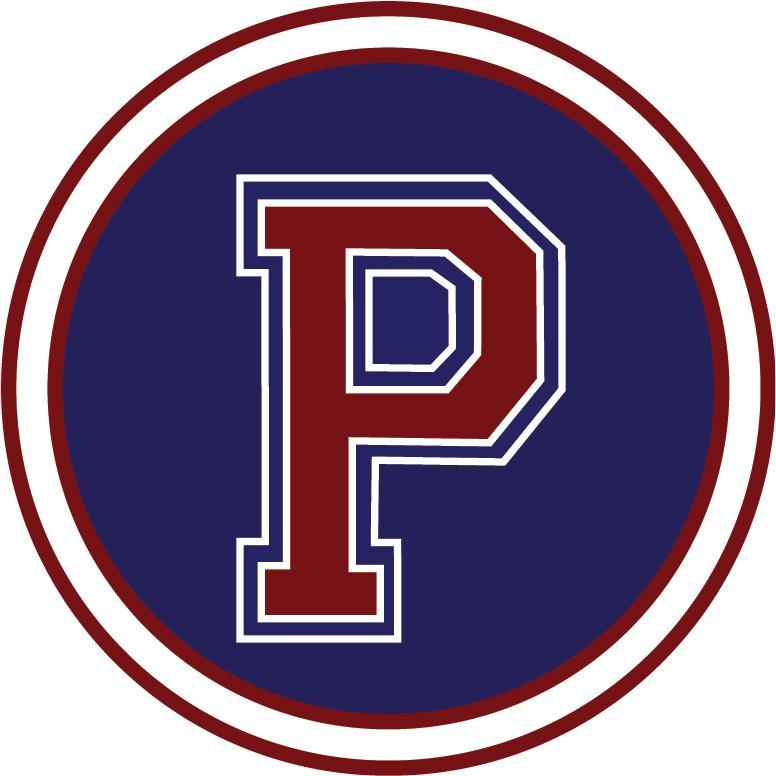 Athletics for the week of November 12th - November 18th

Best of luck this weekend to our cheerleaders who are competing at Regionals and to our girls and boys cross country teams as they compete in the MIAA Division III Championships. Go, Titans!



Don't forget Tuesday night is our Winter Informational Night for all PHS and PCMS students wishing to play a winter sport. The session begins at 6:30 PM in the auditorium at Pembroke High School.

Monday, November 12th~

Tuesday, November 13th~

Wednesday, November 14th~

Thursday, November 15th~

Friday, November 16th~
3:30 Football (F) home vs Silver Lake

5:30 Football (JV) home vs Silver Lake
Saturday, November 17th~
Sunday, November 18th~
*Follow PHS Athletics on Twitter @PHS_Titans for any updates or changes
---
Kinship Care Support Group
Dear Families, 
We are writing to let you know about the upcoming Kinship Support Group on Tuesday, November 27th at North Pembroke Elementary School from 6:30-7:30 pm.
 This group was created because many children in Pembroke are being raised by grandparents, aunts, uncles, cousins or other close family members. These "kinship" families often have unique needs that may include physical, medical, social and emotional challenges.
 This support group provides participants a chance to share their personal experiences with others who are in similar situations and are experiencing the same types of issues. The evening begins with families gathering together for pizza in the cafeteria. After eating, adults will meet in a small group for discussion and resource sharing while children participate in activities supervised by YMCA staff.
 If you would like to join, you must REGISTER one-week prior by contacting Cheryl Larson at Cheryl.Larson@Pembrokek12.org.
We hope to see you there,
Cheryl Larson, LICSW
Elementary Social Worker
Pembroke Public Schools 
---
 For Community News and Events Click Here
Save the Date:
12/3/2018 The Truth About Vaping at Hobomock Elementary School from 6:30-8:00 pm – This is sponsored by PTAD (Pembroke Titans Against Drugs). Flyer: http://bit.ly/2Pkp3Q1 Contact: Cindy Wengryn: wengryn@hotmail.com
For information and more about other town events, check the Community Notices Virtual Backpack!
Here you will find information about upcoming town events such as youth sports, camps, town recreation, etc. We hope that this new "Community Notices" virtual backpack will help streamline communication between the community and school district. We recommend checking the backpack weekly.  If you would like to submit to the backpack you may do so through our broadcast email request form on our website.
---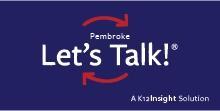 We're excited to start another school year!
To make this year the best yet, we invite you to share your feedback with us- starting with how the first days of school went. Have a question for us? Got a story you want to share? Have a compliment to pass along to a member of our staff? 
Submit your questions, comments, suggestions and compliments via Let's Talk! 
Click the Let's Talk link or visit our district website to start the conversation today!