North Pembroke Weekly Update
North Pembroke Elementary School Weekly Update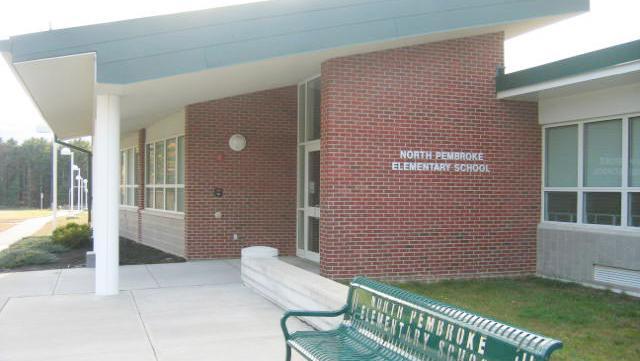 Weekly Update
November 9, 2018
Mark Your Calendar

November

12        NO School

13        Green Team 7:45 room 212

15        Student Council 7:45 in Mrs. Pelton's classroom

16        Chorus @ 7:45

Monday Specialist

 

Reminders: 

After an Illness, your child may return to school:

After being on a prescribed antibiotic for 24 hours.

After being fever free for 24 hours.

After vomiting and diarrhea symptoms have resolved for 24 hours and your child is eating a normal diet.

  

NO School – November 12, 22 and 23.  Early Release on November 21

 

Student Council will be collecting non-perishable items through November 30th for the Pembroke Food Pantry.

 

Chorus – grade 3 will be invited to join chorus starting January 18, 2019.  More details will be shared in December.

 

Grades close on November 21 and report cards will be issued on December 3.

 

Teacher Conferences for grades 1-6 are set for Wednesday, December 5 from 1:30-6:30 and Thursday, December 6 from 4:30-8:30

 

Refer to the website calendar for updates! 

---

 

 

 

Kinship Care Support Group

 

Dear Families, 

 We are writing to let you know about the upcoming Kinship Support Group on Tuesday, November 27th at North Pembroke Elementary School from 6:30-7:30 pm.

 This group was created because many children in Pembroke are being raised by grandparents, aunts, uncles, cousins or other close family members. These "kinship" families often have unique needs that may include physical, medical, social and emotional challenges.

 This support group provides participants a chance to share their personal experiences with others who are in similar situations and are experiencing the same types of issues. The evening begins with families gathering together for pizza in the cafeteria. After eating, adults will meet in a small group for discussion and resource sharing while children participate in activities supervised by YMCA staff.

 If you would like to join, you must REGISTER one-week prior by contacting Cheryl Larson at Cheryl.Larson@Pembrokek12.org.

 

We hope to see you there,

Cheryl Larson, LICSW

Elementary Social Worker

Pembroke Public Schools 

---

Godspell

The Pembroke High School Thespian Troupe #7127 is proud to present Godspell, (2012 Revised Version) on November 8 and 9 at 7:00 PM and November 10 at 2:00 PM in the Randall Auditorium of Pembroke High School.

Godspell was the first major musical theatre offering from three-time Grammy and Academy Award winner, Stephen Schwartz (Wicked, Pippin, Children of Eden); and it took the world by storm. Led by the international hit, "Day by Day," Godspell features a parade of beloved songs, including "Prepare Ye the Way of the Lord," "Learn Your Lessons Well," "All for the Best," "All Good Gifts," "Turn Back, O Man" and "By My Side."

 Tickets are $10.00 for students and senior citizens and $15.00 for adults. There are a limited number of priority seating tickets at $20.00 each (available for each performance. Priority ticket seating is a half hour prior to curtain. Tickets can be reserved (Will Call) by calling 781-293-9281 X2128

---

 

PTO News 

October was a HUGE month for the NPES's PTO.  Not only did we have the Fun Run but shortly after we had the Halloween Costume Sale. Thank you to Kara Perkins and the parent volunteers who ran the event! Next, we had our monthly PTO meeting with over 30+ parents in attendance. After that was the weeklong Book Fair. Deb Miranda, Alison Joubert, and the parent volunteers helped make it one of our most prosperous book fairs! We did over $13,000 in sales and Mrs. Nugent got a ton of books for the library. We are also very thankful to the parents who donated books to their child's classrooms! Finally, we ended the month with the Boo Bash. Joanna Binette, Lynda Carey and the dozens of parent volunteers who helped out did it again. The kids had such a great time!! It was such a great community event!  We have such an amazing group of parents! The PTO can't thank you enough for your time and commitment to the school. We are very grateful for the NPES parents, teachers and staff!! I definitely think November will be a little quieter! 

---

Box Tops

The next Box Tops submission will be March 1st, 2019.
Our NPES November 1st, 2018 submission goal was $750.00!

Plastic snack/sandwich size bags indicating teachers name is the preferred method of submission this year, but we accept all in any form that works for you 😉

Please review expiration dates prior to sending into school.

Get your box tops clipped and submitted and show your NPES pride! Go, Titans!

 

---

 Want to sign up to Volunteer? 

Signup Genius is up and running! Please click on the following link if you would like to volunteer for any of these events. There will be more links coming your way. General Volunteer Help (new)

https://www.signupgenius.com/go/70A0F49AEAC29A7FE3-general  

Courtyard Clean-Up

https://www.signupgenius.com/go/70A0F49AEAC29A7FE3-courtyard

 

---

 

PTO Meeting Dates for 2018-2019

(Updated- 9/3) Save the dates for our PTO meetings for the 2018-2019 school year! Most meetings will be in the Library at 7 pm. We tried to keep it to the 3rd Wednesday of every month. We ended most meetings last year within an hour! 

November 28*

Jan 16

February 27*

March 27– new date

April 24*

May 15

June 5– new date 

Every parent/caregiver is a member of the PTO and has a voice and we are looking forward to hearing yours! 

Childcare will be provided by the YMCA at all meetings! We are so lucky to have great a great partnership with them.  

Please do not hesitate to email us at northpembrokepto@gmail.com. We are excited about our first meeting on the 19th! 

  

 

 

 

 

 

 

 

 

 

 

 

 

 

 

 

For Community News and Events Click Here

 

Save the Date:

12/3/2018 The Truth About Vaping (HES LIR) 6:30-8:00 pm – This is sponsored by PTAD (Pembroke Titans Against Drugs). Flyer: PTAD Flyer Click Here Contact: Cindy Wengryn: wengryn@hotmail.com

For additional information and more about other town events, check the Community Notices Virtual Backpack!

Here you will find information about upcoming town events such as youth sports, camps, town recreation, etc. We hope that this new "Community Notices" virtual backpack will help streamline communication between the community and school district.

We recommend checking the backpack weekly.  If you would like to submit to the backpack you may do so through our broadcast email request form on our website.

---

 

We're excited to start another school year!

To make this year the best yet, we invite you to share your feedback with us- starting with how the first days of school went. Have a question for us? Got a story you want to share? Have a compliment to pass along to a member of our staff? 

Submit your questions, comments, suggestions and compliments via Let's Talk! 

Click the Let's Talk link or visit our district website to start the conversation today!